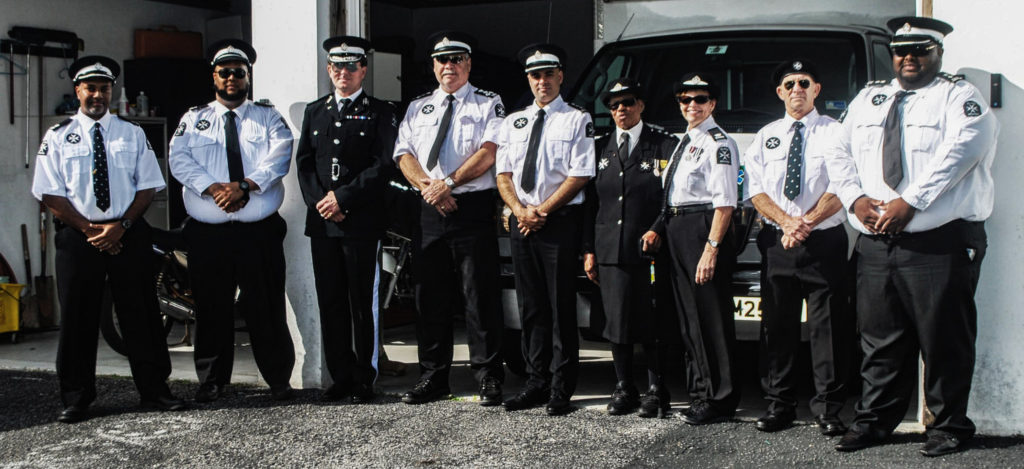 The Association is always in need of volunteers. Our sources of volunteers are:
High school students – who are trying to get medical experience or who need to meet their of matriculation requirement community hours.

(

Currently under review.)
General public – Those people who have the time and are interested in learning a new skill and going out into the community to assist those in need. Some may be looking to change careers and are seeking experience in the medical field. Others may be interested in providing skilled assistance to the Association in e.g. marketing, clerical etc.
Alternative to Regiment – Individuals who may be seeking an alternative to regiment service.
We are also interested in
Those people willing to provide clerical assistance in the office or attracted to joining the St. John Association and becoming a Board Member or willing to work with the Board on various projects.
We have following positions existing within the organization:
o   Commissioner

o   Deputy Commissioner

o   Transport Officer

o   Deputy Transport Officer

o   Duty Officer

o   Deputy Duty Officer

o   Training Officer

o   Deputy Training Officer

o   Recruitment Officer

o   Deputy Recruitment Officer

o   Quartermaster

o   Deputy Quartermaster

o   Media Relations Officer

o   Deputy Media Relations Officer

o   Instructor

o   Team Leader
For more information, please email: recruitment@sjabermuda.org