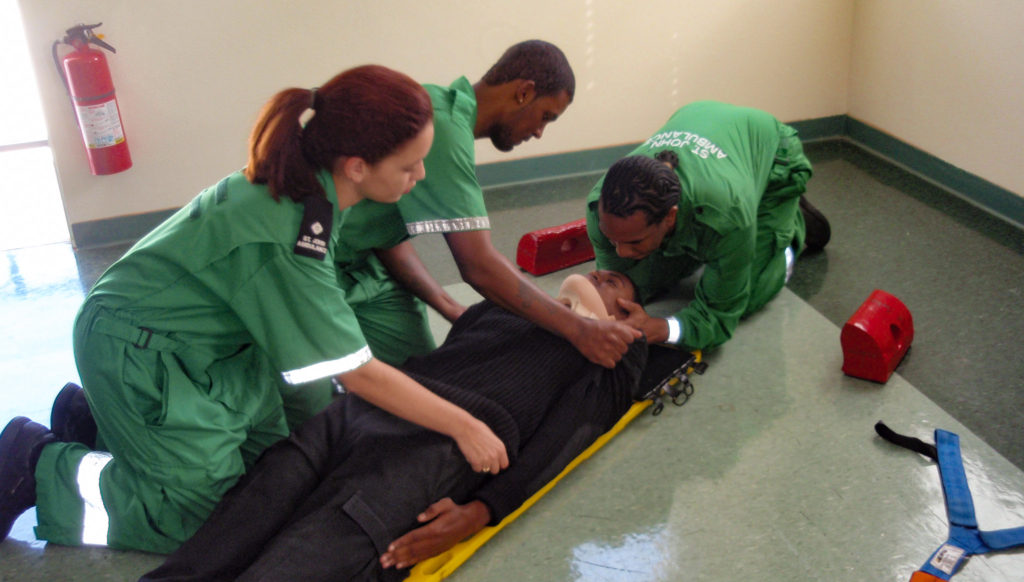 "We Teach Life Saving Skills"
Our instructors are internationally certified and reconized by St. John Ambulance Canada.
At this time only private classes for individuals and corporate classes are offered.
SJA Members (Only):
Emergency Medical Responders (EMR)
Volunteers of St John Ambulance are offered the following advanced level training course which includes:
Standard First Aid
Oxygen Administration
Patient Immobilization and Spinal Boards
And more
Medical Conditions:
The courses available at St. John Ambulance are physically challenging. Participants who have had recent elbow, knee, hip, heart, lung, or back surgery or other issues such as severe arthritis, emphasyma, or you have breathing difficulties please check with your doctor before registering for a course.
Attendance and Payment Policy:
Due to class size it is important to attend scheduled training sessions on time. If a participant schedules a course and does not attend, this limits another person the opportunity to attend the course. Therefore, participants who do not attend their scheduled classes will forfeit the course fees.
Course fees are non-refundable and must be paid 2 business days prior start of class. If a participant is unable to attend their scheduled course, they can call or email the training department to reschedule their course, which should be done no later than 2 business days prior to the original course date.
Late Arrivals:
Once the class is in session, participants will be asked to reschedule at the discretion of the instructor.
All Classes start at 6pm and are held at the St. John Ambulance Bermuda Training Centre located at 21 Point Finger Road, Paget.
All classes have a CPR component and all CPR classes include the AED.
All students will receive an confirmation email prior to the start of class.
Should you have any questions please contact training@sjabermuda.org
To Register for Classes Click Here:
Group Classes are only available for corporations.
Health Fairs:
Through invitations from various organizations, St. John Ambulance participates in health fairs, through schools, businesses, hotels, or in the community.
We come prepared with facts about our organization and the impact we have on the community. We encourage members of the public to join our organization by volunteering, taking courses, and working towards a safer and healthier Bermuda.