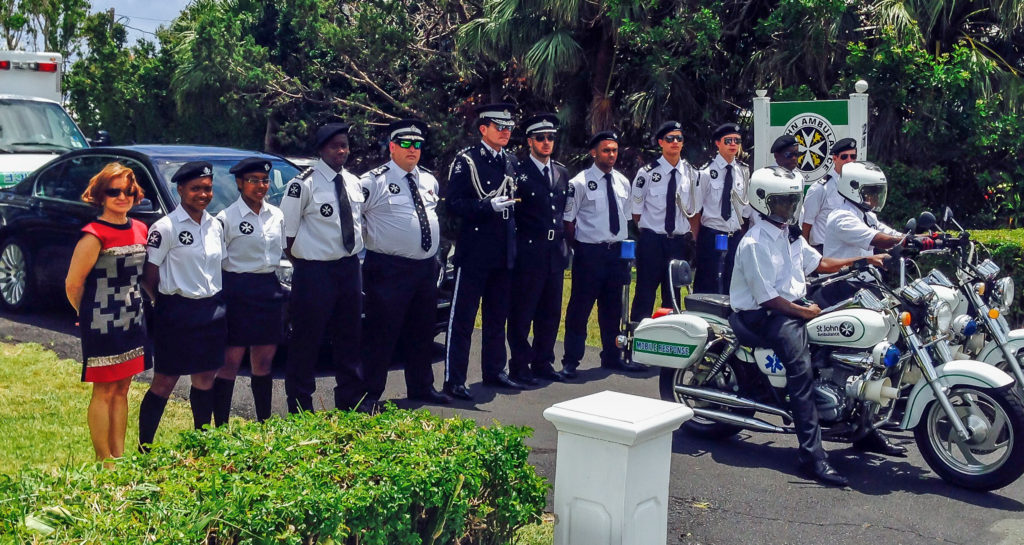 Membership
The Association is always in need of volunteers. Our three main sources of volunteers are:
High school students – who are trying to get medical experience or who need to meet their of matriculation requirement community hours.

(Currently under review.)

General public – Those people who have the time and are interested in learning a new skill and going out into the community to assist those in need. Some may be looking to change careers and are seeking experience in the medical field. Others may be interested in providing skilled assistance to the Association in marketing, clerical etc.
Alternative to Regiment – Individuals who may be seeking an alternative to regiment service.
Application Process – The Association has recently upgraded its application process.

The application form must be filled out on site
Complete online application form via our website
Interview with a member of the recruitment team
Drug Screen
Police check
You can email recruitment@sjabermuda.org for more information.
So you you have been accepted into the St. John. Now what? The first things to know are the following:
We receive a lot of requests for our attendance at events and we encourage our volunteers to attend a wide number of events.
At our Monday night meetings which are scheduled from 7-9pm. We review our crew needs for the upcoming week and provide our members an opportunity to sign up to service an event. We also provide an educational component at each meeting.
We train our members in First Aid and CPR and will train all members to the Emergency Medical Responder (EMR) level.
We aim to attend as many events as possible; which include Cup Match, Powerboat, Motocross and much more.